International
February 27, 2022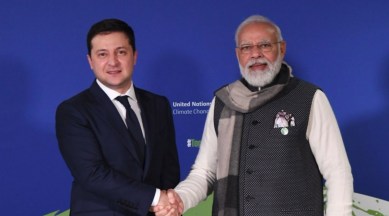 Ukrainian President " Volodymyr Zelensky" got in touch with honourable Prime Minister Narendra Modi on Saturday. He sought Modi's support at UNSC. (United Nations Security Council).
He tweeted " Spoke with Prime Minister Narendra Modi, informed of the course of repulsing Russian aggression. More than 100,000 invaders are on our land. They insidiously fire on Residential buildings. Urged India to give us political support in UNSC. Lets stop the aggressor together".
PM Modi expressed India's deep concern for safety and security of Indian citizens. This includes students present in Ukraine.
By Subhechcha Ganguly
321