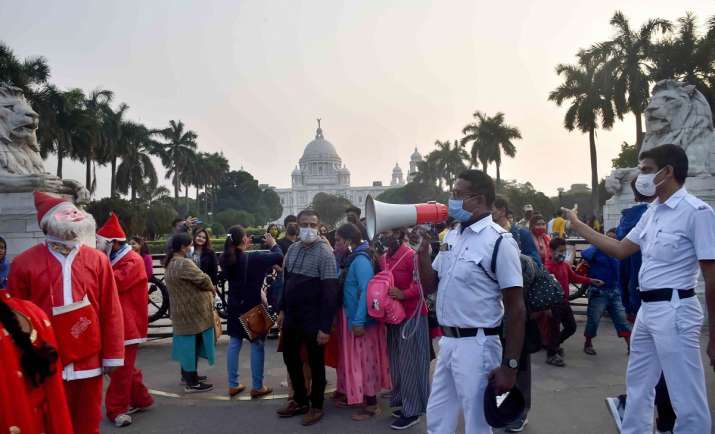 The death count of covid victims have decreased over the time after the covid scenario. However, the Indian Government has time and again made people understand and follow covid protocols. The basic covid etiquettes, now includes using sanitizers at regular intervals, wearing masks. Maintaining a safe distance is also being encouraged. All these methods and the strictly imposed lockdown have brought the rapidly increasing covid cases down. The question still lies, that are these behaviors still implemented strictly or have just faded away. We have already seen that the schools and colleges have reopened. Offices have also started functioning and almost 40% of the office goers have resumed going to office. The administration in schools and colleges are time and again conducting checks about weather covid appropriate behavior is carried or not. Still you can find  a large section of people are seeing roaming around in the premises without masks.
If we talk about Tourist places in several tourist spots you can spot people easily where covid appropriate behaviour is not followed. Be it sea – beaches in Goa, Puri (Odisha) or Digha (West Bengal) a certain section of people is always reluctant to follow any kind of protocol.Several religious places like The Jagannath Temple in Puri, Dakshineswar in West Bengal has made is compulsory for the devotees to show double vaccination certificates and wear masks. If we have an overall glance, most people are taking covid protocols to lightly in absence of any higher authority. However, the administration is always seen urging people and in several places fines are imposed if a person is seen not wearing masks.
By Subhechcha Ganguly
We are sorry that this post was not useful for you!
Let us improve this post!
Tell us how we can improve this post?